Oleg Galyuk – Condo Expert
My name is Oleg Galyuk. I am a professional real estate agent in the number one brokerage in Canada – Sutton West Coast Realty. I specialize in helping first time buyers who are looking to buy their first condo or a house in Vancouver BC or a Lower Mainland area.
As a first time buyer you probably have a lot of questions about the real estate purchase process. It might even seem a little overwhelming. It is very normal to feel that way. Most of my first time buyer clients were in the same boat.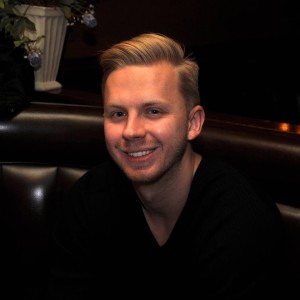 Buying your first condo or a house in Vancouver is probably one of the biggest investments in your life. Making sure that you are investing in the right property and that the transaction goes smoothly is the number one priority. Fear of overpaying for a property or a fear of making a wrong decision are the big two. If you have a professional guiding you through the process, it can be fun. It should be fun. You are buying your first home. This time of your life should be enjoyable and memorable not stressful and scary.
I have a free monthly seminars to help first time buyers get started and to help them better understand real estate purchasing process. If you are interested in attending this free first time buyers seminar you can register by clicking on the register button on the right hand side. It's a great seminar with lot of useful information, friendly no pressure learning atmosphere. 
If you are not ready to attend the seminar (even thought it is no pressure at all), perhaps download a free first time buyer guide. This free guide will answer a lot of your questions and guide you through the real estate buying process.
About Me
I grew up in Burnaby, where I attended Burnaby South Secondary School.  Originally from Ukraine I lived in Greater Vancouver most of my life. I know every street and every neighbourhood like that back of my hand.
Before I found my calling in real estate I was a web designer and developer. I also have extensive online and off line marketing understanding and experience which has helped me tremendously in my real estate career. I always had passion for real estate. Even as a teenager I used to watch home renovation shows (I mean, what teenager does that?).
After I closed my first deal (it was a first time home buyer), I realized how happy I was helping somebody buy their home. At that moment I knew that real estate is what I want to be doing for the rest of my life.
In 2014 VancityBuzz (local news and entertainment website) and I partnered up to bring a unique Vancouver Real Estate show to the public.  After working with countless young first time buyers I realized that most people don't know that much about real estate. The primary mission of the show is to educate and inform average viewer about Vancouver condo and housing markets. We have had amazing feedback with the show and will continue improving it. You can see it here: Vancity Real Estate Show or see videos helpful for the first time buyers.
Please, feel free to contact me for real estate help 604-565-7052.