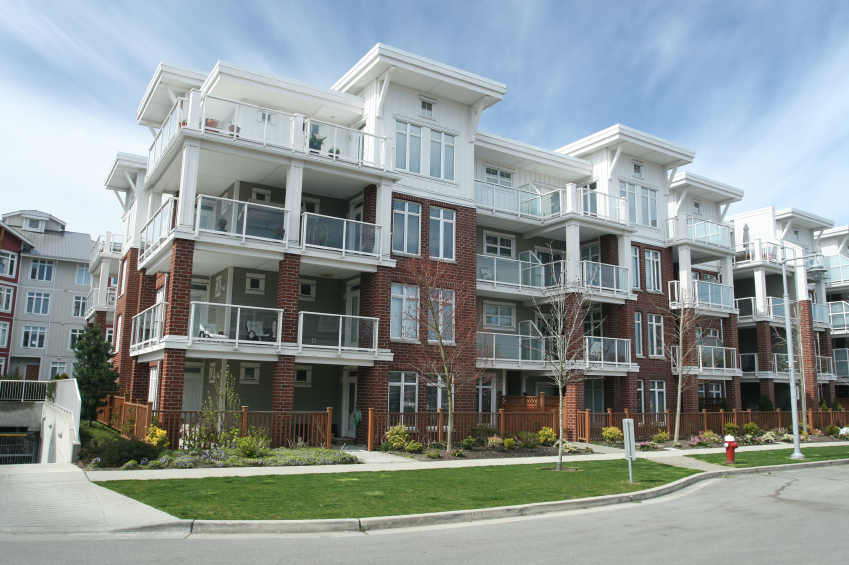 Buying a condo or a townhouse is a lot different than buying a detached house. Some of the differences are strata corporation, maintenance fees, common property vs strata unit and bylaws. In this article I am going to talk about some of the things your should consider when buying a condo unit in Vancouver. This will hopefully serve you as a guide to buying and owning a condominium.
First of all what is a condominium? A dictionary definition of a condominiums is: a building or complex of buildings containing a number of individually owned apartments or houses. In today's terms we refer to condominium unit (one part of a whole condominium) as a condo. Technically townhouses, lofts and studios are all condo units or condos for short.
A question that I get asked a lot is "what is the difference between a condo and an apartment?".  Chances are, if someone is using either one of these terms they are usually referring to a condo unit. However there is a difference, condo is usually referred to a strata building where individual owners own condo units. Apartment is a unit in a building where all units are owned by the same owner and are rented out to the tenants. Think of small low-rises where all of the units are for rent.
Condo buildings are usually governed by a Strata Council. The job of a Strata Council is to act as the managing body for the Strata corporation; make daily decisions that enable the strata corporation to operate smoothly; and operate within any restrictions created by the Act, Regulations, bylaws, or a majority vote of the owners. The Strata Council is comprised of the residents of the building that are elected on the annual basis.
The Strata Council also hires a Management Company to manage the maintenance of the building, keep record of all documents and strata meetings, manage finances of a Strata Corporation (the building) and help Strata Council operate the building.
Each strata building operates under a different set of bylaws. Bylaws are restrictions as to what is and what is not allowed in the building. Most common bylaw restrictions have to do with rentals (some buildings allow rentals and other don't) and pets (some buildings could have restrictions on size of pets) in the building. Make sure to check the bylaws of the building before buying a condo there.
Strata buildings usually consist of Strata Units and Common property. Strata unit is your condo unit with its flooring, drapes, appliances etc… Common property is everything that's shared between all residents of the building (roof, hallways, elevators, lobby…etc).
Residents of the building have to pay maintenance fee. Maintenance fee is a monthly fee that contributes to 2 funds. Operational fund is a fund that deals with day to day operations of the building (cleaning, landscaping, light bulbs). Contingency fund is a fund for a larger future projects (roof replacement, pluming, windows replacement). Strata fees are different from a building to building. They could be anywhere from $60/month to $700+/month. Make sure the check Maintenance fee amount when searching for a condo.
Condos could make great starter homes and turn out to be awesome investments. In my opinion owning a condo in Metro Vancouver beats renting any day of the week.
Contact me today if you are looking to buy a condo in Greater Vancouver area!
Comments
comments